About Barnel USA®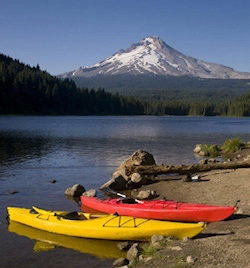 GREETINGS — GUTEN TAG
KONNICHI WA — ALOHA — BONJOUR
GODDAG — HOLA — SELAM — HALLO
SALVE — SELAMAT — OLA' — ZDRAVO


A warm welcome to our customers around the world!

BARNEL...THE POWER TO DELIVER..® to meet your needs - on the job, in your home, and at play!
What's New? As you review our product offering, a number of new designs promise even greater product performance. Breakthrough technologies are offered with SAWS and SECATEURS. It is our promise to place the very best tools in your hands. Tools you can rely on all day, every day. Tools that you can depend on when the job becomes challenging.
What is the secret? We utilize the finest Bartanium™ forged blade steels, razor sharp cutting edges, laser hardened teeth, ultra-light weight materials, rugged construction, ergonomic designs and features that allow for maximum product performance. Down to the meticulous detail, Barnel focuses on every step in the manufacturing process.
CONCEPT: Build the BEST, offer UNIQUE product features without complication.
Our commitment continues to embrace the HIGHEST LEVEL OF CUSTOMER SERVICE through non-stop technical support, marketing and commercial assistance with fast order processing and shipping.
It all started in 1985. Applying our High Tech manufacturing "Know-How", Barnel catered to the special requirements of our local horticultural industry of which the State of Oregon is famous for within the USA and beyond. Our innovative ideas combined with LISTENING TO OUR CUSTOMERS, earned us the respect of this local industry. Soon Barnel tools became popular all along the West Coast.
Barnel® is proud to serve more than 67 countries worldwide.
Today, professionals and serious hobbyists worldwide that include horticulture, agriculture, viticulture, forestry and landscape, garden-outdoors are using Barnel. It includes loyal followers in over 67 countries around the globe that trust Barnel. Even the sports market stocks Barnel focused on camping/backpacking and hunting.
Thank you for your team support as you have help shaped us and assisted us to reach new heights. Barnel will continue to bring you new innovation and engineering designs that promote productivity, performance and product results.
Yours Faithfully,
The Barnel-USA® Team
Barnel®: The Leaders in Cutting Edge Technology™


Barnel® Patented Two Position Lock
The vast majority of pruning work is on smaller diameter wood. Why squeeze repeatedly against the spring tension of a one-inch capacity pruner when 70% of the cuts are 1/2 inch or less? The advantage of a second locking position led Barnel® to introduce the patented Two Position Lock.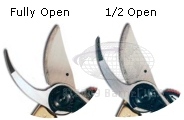 Activated at the flick of the thumb, this exciting innovation enables the user to change the pruner to a smaller cutting capacity, allowing for a narrower hand spread. The resulting relief in hand strain translates into stronger cuts, hour after hour. Individuals with smaller hands find this feature invaluable.

Barnel® Center Oiler Bolt
This elegant innovation necessitates far less frequent oiling of the shear and eliminates the need to disassemble the tool when adding oil to the hinge. How does it work? The bolt contains a reservoir of oil released to the hinging mechanism gradually through tiny holes near the threads as the tool is used. When empty, the bolt can be quickly refilled by gently depressing the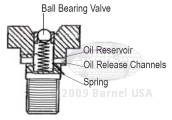 precision spring-loaded ball bearing valve. Use any typical household, 3-in-1, sewing machine or other oil with a narrow applicator tip. Barnel® B-Oil shares the excellent lubricating properties of these common lubricants, and is biodegradable, non-toxic, non-hazardous, and comes in the appropriate narrow tip applicator.
The Worldwide Choice of Professionals™
Whether it be High Tech hand pruners, drop forged loppers, fast cutting Tiger Tooth / Tiger Claw® saws, extended Ultra Reach® clippers, specialized landscape accessories and supplies, or the unique recreational line of products, Barnel ... Tools For All Seasons®... is respected by professionals in agriculture, horticulture, viticulture, forestry, landscaping, as well as garden enthusiasts on every continent except Antarctica as the Worldwide Choice of Professionals™.
Commitment to Quality
A Portland, Oregon, USA company, Barnel® has been meeting and exceeding expectations for over 32 years. Our commitment to continuous quality improvement promotes the manufacture of superior quality hand tools for the professional or serious hobbyist. We know you'll appreciate our products.